Projects (2012)
In the Aizawa laboratory we are mainly working on image and video processing technologies for the next-generation information society. In particular, we are interested in analyzing and utilizing image and video data. Therefore, our research fields are focused on fundamental technologies of image and video processing such as acquisition, encoding, display, and their application systems. The research topics of our laboratory include image and video generation based on new techniques, real-world 3D modeling, archiving and compression of 3D videos, smart image sensors, caputure and retrieval of real life data using wearable and ubiquitous sensors and so forth. We are also trying to develop new multimedia technologies based on the recent progress in high-performance processors and large-scale storage devices.
Life Log Technology and FoodLog
We are pioneering a new area that is called life log. PCs and storage media are improving in their size and capacity. In not a too distant future, we will have the computing power and storage capacity to cheaply record a person's lifetimes worth of details. Life logging is already beginning to happen: photographs, locations, blogs, health records and more are bring recorded digitally online. We think our life log will be a composite of various application-oriented logs. Among them, we are particularly focusing on Multimedia Food Logging: Our Foodlog system is made open to public use.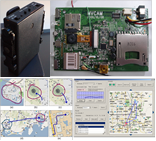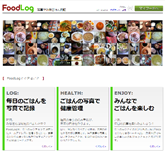 Three Dimensional Video
We are investigating new technologies for capture and archive of three dimensional video. Three dimensional video is dynamic mesh model with dynamic texture: a moving three dimensional object, for example, a person is captured and modeled. We are investigating various topics such as three dimensional reconstruction by making use of handheld digital cameras, motion analysis of a moving person, depth camera based modeling, segmentation and video composition etc.



CGM and Social Media
CGM and social media, for example, YouTube, Niconico Douga and Facebook are widely used on the Internet. They are the new target for multimedia technology. We are investigating topics such as new ranking schemes taking into account content, near duplicate image retrieval, summarization using of tags and comment descriptions, affective evaluations, and a new framework of annotations using social media, etc.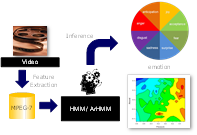 Digital Museum, Manga
We are investigating technology for culture. For example, in our digital museum project, we are developing Navilog which navigate a museum visitor as well as it detects and records his movement inside the museum to assist both the visitor and the museum.
Manga, our unique culture, is our new research target, which has rarely been discussed in the field of image processing. We are investigating image processing techniques such as retrieval, retargeting, etc. to enhance the reading experience.